Dr.Madala SudhakaraRao Gold Medal for Best Temporal Bone Dissection.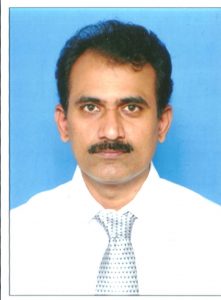 Micro ear surgery and FESS replaced Tonsil and Septum as bread & butter surgeries for an ENT surgeon in the present era as the fraternity is racing towards exploring so many subspecialties in ENT
      Temporal bone is the most complicated bone in the human body harboring most important sensory organ for hearing & balance and facial nerve as having longest intra-osseous course. To perform a safe and effective micro-ear surgery it is mandatory to perform  temporal bone dissection not only to study the three dimensional anatomy but also to practice surgical steps.
       Even though Temporal bone lab is mandatory in every teaching institute as per MCI norms, there are still some unresolved legal issues around procuring temporal bones from cadavers and our seniors along with association are actively working on that issue. Postgraduates can take the advantage of  TBD workshops that are conducted by eminent faculty members and they need to attend as many workshops as possible.
        This medal is a token of appreciation to encourage postgraduates to actively participate in temporal bone dissections so that the future generation can deliver quality services to the needy and raise the stature of the fraternity.
Winners of 2019
1.Dr m chaitanya
2.Dr urvashi gaur
3.Dr M dilip babu
2019 -Participants
| | | | |
| --- | --- | --- | --- |
| S.No | Name | Place | Title |
| 1 | Dr Naraboyena Bala Gurappa | Kurnool | Study of middle ear and mastoid surgical anatomy and course of Facial Nerve |
| 2 | Dr Siri Krishana Kondreddy | Kakinada | Study of middle ear and mastoid anatomy, course of Facial Nerve |
| 3 | Dr divya kallepalli | Rajhamundry | |
| 4 | Dr Pavani rao | Rajhamundry | |
| 5 | Dr Dilip Babu | Guntur | |
| 6 | Dr.m.chaitanya | Tirupathi | |
| 7 | Dr Allen Anusha | Vijaynagaram | |
| 8 | Dr.Urugonda Prem Kumar | Kakinada | |
| 9 | Dr Urvashi Gaur | Chittoor | |
| 10 | Dr P Ajay Kumar | Tirupathi | |
2018 - winners
Gold medal  - Dr Saketh
Second prize - Madhava priya